---
EQAR NEWSLETTER - MAY 2023
News: Magalie Soenen has started as new EQAR director | The Register now lists 55 agencies | New EQAR members | EQAR celebrates 15th anniversary and says goodbye to two EQAR icons | Project news
---
Magalie Soenen has started as new EQAR director
Magalie Soenen is, since the first of May, officially Director of EQAR. We look forward to working with her and will try our best to ensure a smooth transition.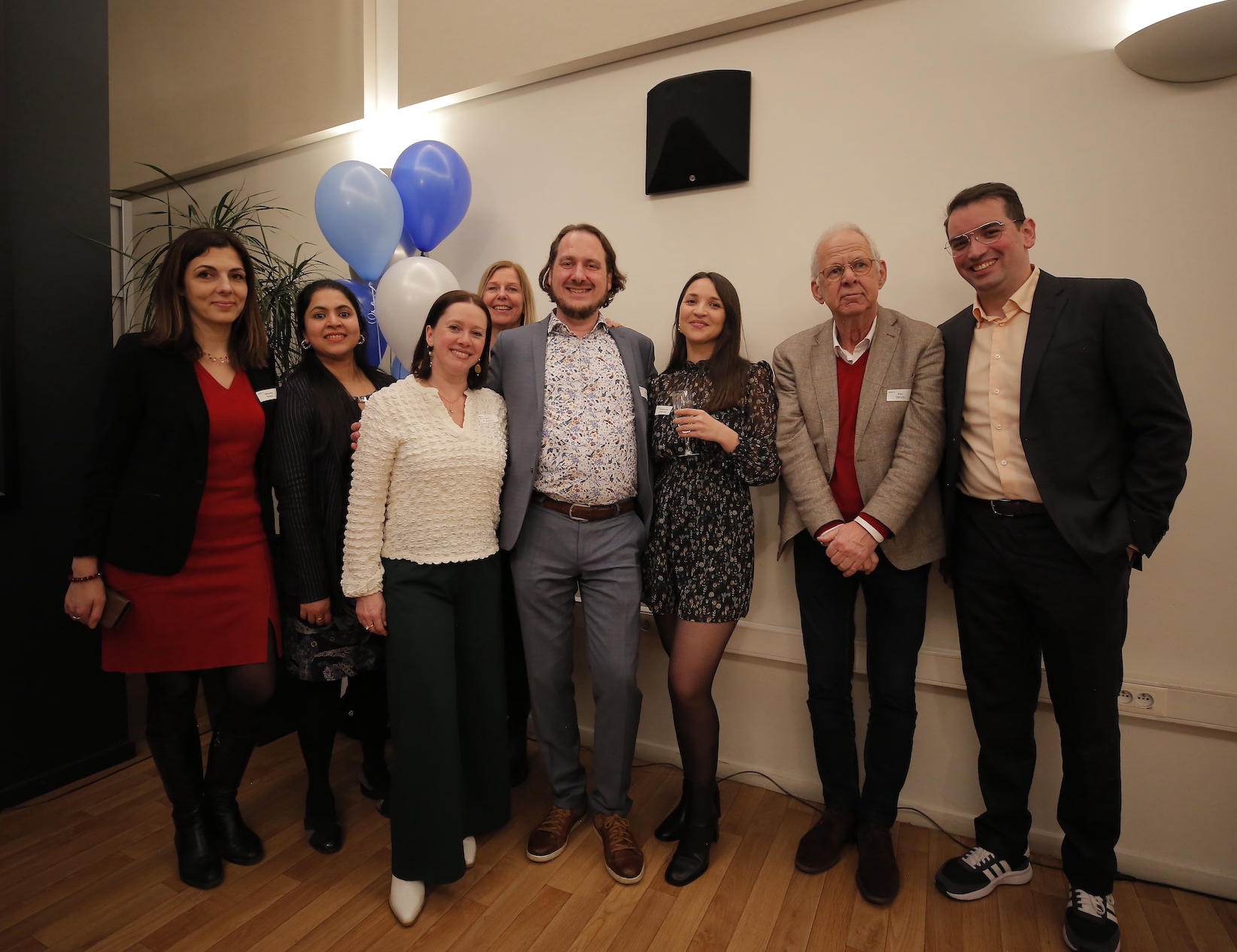 Many of us have known Magalie for quite some time, since she is anything but a newcomer in higher education circles. For over 13 years Magalie has been working as Higher Education Policy Advisor for the Ministry of Education and Training of Belgium (Flemish community). Not only did she thus represent Belgium (Flemish community) at the EQAR General Assembly, the Members' Dialogue and even a number of times as observer to the Register Committee, but she also represented the interests of the Flemish Ministry at the Bologna Follow-up Group (BFUG) and many of its working groups. More about Magalie's background here.
"We are extremely happy to welcome Magalie as EQAR's new director. She has large shoes to fill, but we are sure that she will manage, together with our experienced and very committed staff!", says EQAR President Karl Dittrich.
As Magalie's predecessor, Colin Tück congratulated: "Having been EQAR's Director for 15 years created some attachment of course. That's why I am now very glad and relieved to hand over to such a highly competent, experienced and thoughtful successor as Magalie. It is a good feeling to see everything is in safe hands. Congratulations, Magalie, and the very best wishes in your new role!"
Magalie Soenen highlighted to mark her start as EQAR Director: "It is an honour and at the same time a challenge to take over from Colin Tück, who has been leading the organisation for 15 years.
My vision for the future of EQAR is linked to 3 key words of the Rome Communiqué: innovative, interconnected and inclusive. These words symbolise the road ahead of us. As higher education is in constant development, also EQAR needs to focus on innovation. We should follow new trends without losing focus on the core tasks of EQAR. After all the higher education community is and should be dynamic, and EQAR has to follow new developments closely. Besides that, EQAR should also be open to innovation and improvement within our own policies, working methods, structures and procedures and adapt our tools where necessary. Innovation means being flexible in structure and culture. Secondly, we have to be interconnected with all our stakeholders, other BFUG structures, but also with experts and international organisations worldwide. We need to seek further collaboration and continue dialogue, invest in data connectivity and share expertise. We have to work with an open mind. Lastly, it is important to be inclusive. We have to take into account the different policies, cultures and structures among the EHEA countries, but also facilitate the (continued) registration of different kind of quality assurance agencies in EQAR. 'One-size-fits-all' is no longer the usual method.
I am looking forward to continue the good work done and take on new challenges ahead. Together with our (new) president, the EQAR staff and our members, I will try to make EQAR an inclusive, innovative and interconnected organisation, which is ready for the future."
---
The Register now lists 55 agencies
The Register Committee (RC) convened in Leuven on 2-3 March, hosted by one of Europe's oldest universities, KU Leuven, and considered several applications, a substantive change report and discussed and provided feedback on various internal processes. The Committee approved the following six applications, concluding that they operate in substantial compliance with the ESG.
Initial applications:
Renewal applications:
ANECA – National Agency for the Quality Assessment and Accreditation of Spain
NVAO – Accreditation Organisation of the Netherlands and Flanders
NVAO reports in DEQAR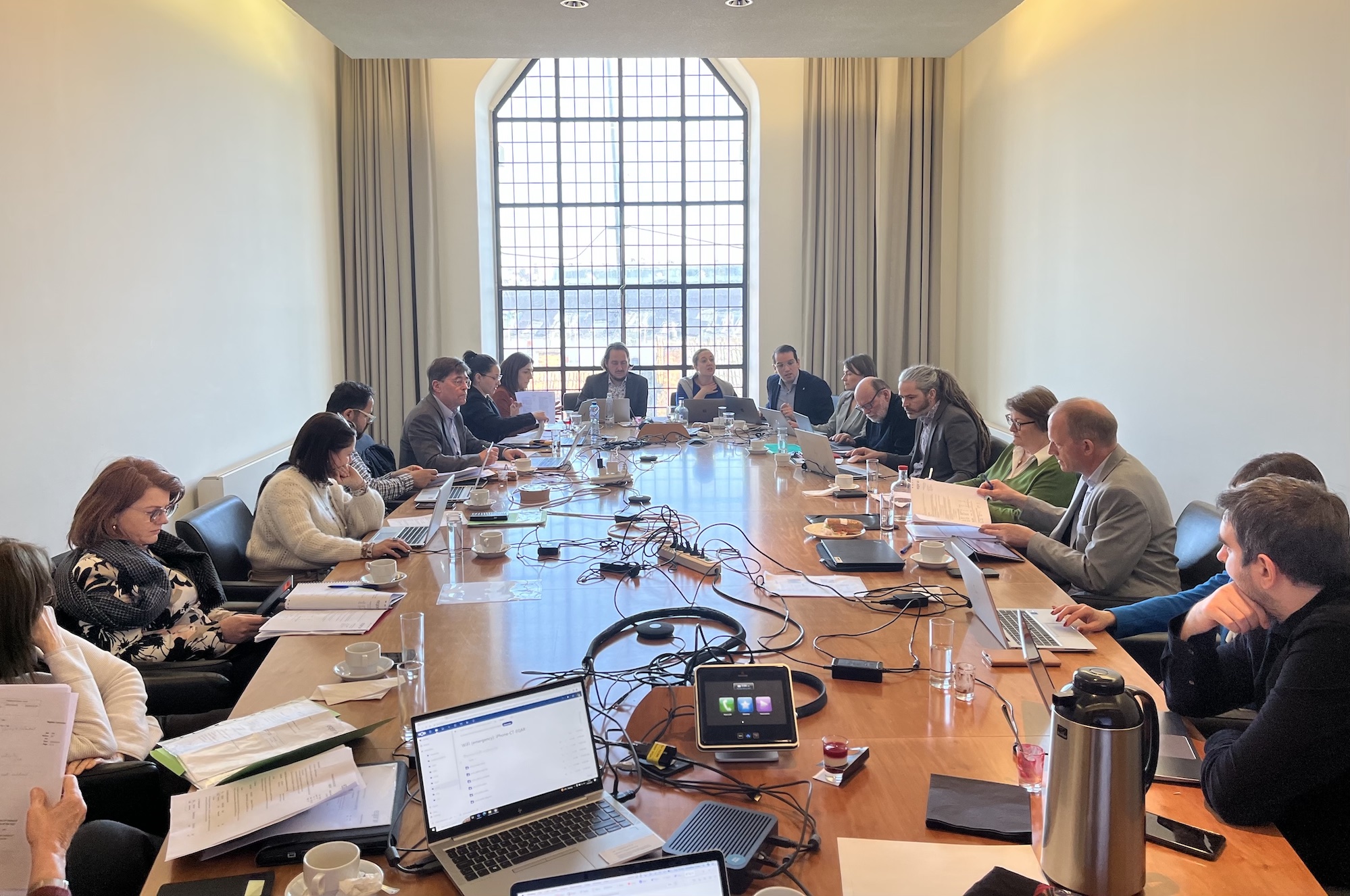 All decisions are published on our website under Register > Decisions. Furthermore, we have an exciting new feature on our website, with information on RC decisions and the compliance of ESG standards; the database of precedents. Additionally, we have some new key statistics on our page with interactive charts on the application process and ESG compliance:
Database of precedents, featuring various search/filter options and including relevant excerpts of RC decisions.
Key statistics on the application process and ESG compliance (make sure to scroll down to view all the different charts).
---
New EQAR members
Good news comes in threes! EQAR is very pleased to welcome three new governmental members: Iceland, Scotland and Sweden. Joining EQAR is a great opportunity to support the EHEA's common framework for quality assurance and to be in active dialogue on QA with policy makers from across the EHEA. We look forward to welcoming them at our upcoming General Assembly in Stockholm.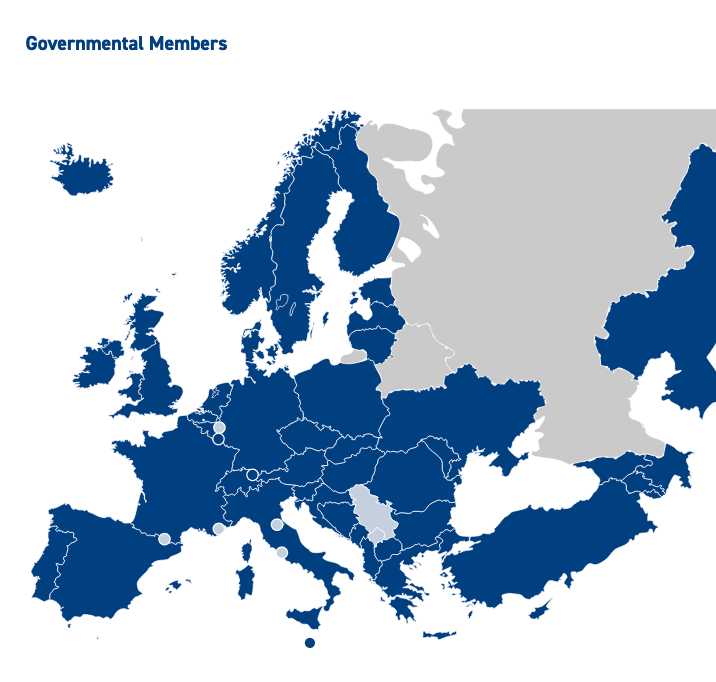 We already include a short word from Iceland and Sweden.
Iceland
"Iceland has been a full member of the Bologna Process from the very beginning and has engaged very actively in its work and development. Iceland remains committed to fully implementing the process nationally, including in Quality Assurance. As part of that implementation work the time is now right for Iceland to join EQAR as a government member, to fully benefit from and contribute to QA policy developments in the EHEA."
Sweden
"The Swedish Government is a firm supporter of international cooperation and believes it is essential for high-quality higher education. Common principles for quality assurance are necessary for a smooth flow of people and knowledge as well as for maintaining high quality education. The Swedish Government is therefore pleased that Sweden now will be joining EQAR as a governmental member. It is important for higher education in Sweden to actively participate in the important work of organisations such as EQAR."
---
EQAR celebrates 15th anniversary and says goodbye to two EQAR icons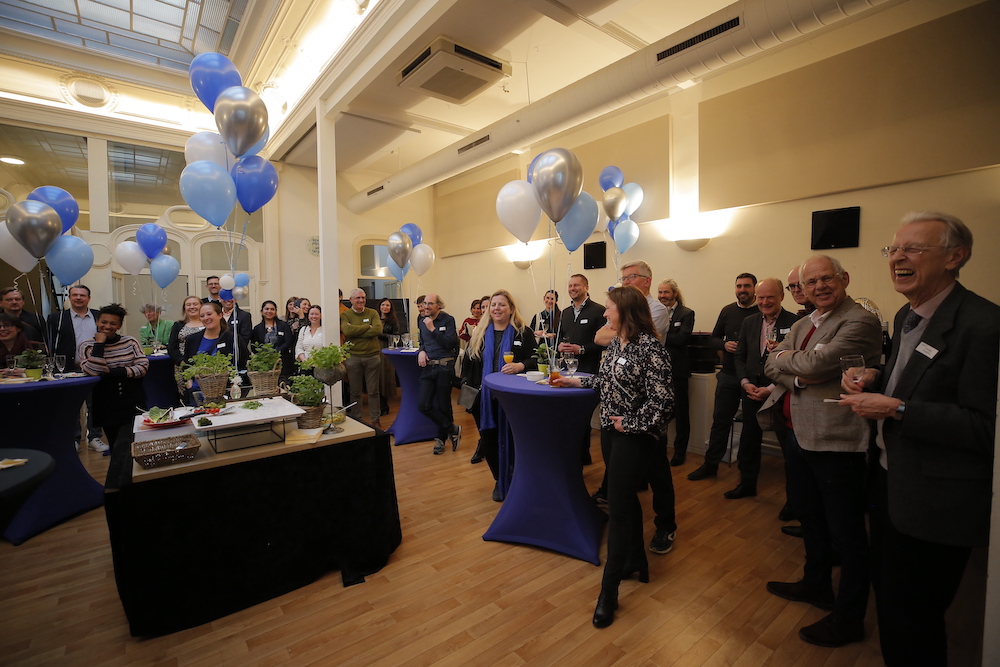 Fifteen years of EQAR merited a special occasion, especially in combination with the farewells of Colin Tück and Karl Dittrich. We tried to do this in style, in Brussels on 4 April, with an Anniversary and Farewell Reception. Around 50 people gathered, mostly representatives from the various (local) stakeholder organisations, in addition to several EQAR alumni and acquaintances. All in all, it was a lovely mix of "old" and "new" EQAR enthusiasts!
It was an evening of reminiscing, laughter, an occasional tear (hastily brushed away), raised glasses and several speeches, each focusing on a different topic: the exciting EQAR journey from its founding, Colin; the heart and soul of EQAR since its inception and Karl; EQAR's first President, charismatic protagonist of EQAR since 2017. Read more about the anniversary, including EQAR highlights, here.
Colin Tück
Colin officially stopped working for EQAR at the end of April (even though he will still make an appearance in Stockholm at the General Assembly for the handover to the new director, Magalie Soenen). We would like to thank Colin for his dedication, his visionary thinking, his admirable work ethic, for never being afraid of extra work, to change, move forward, dive deep into things and last but not least, for his companionship during the last 15 years.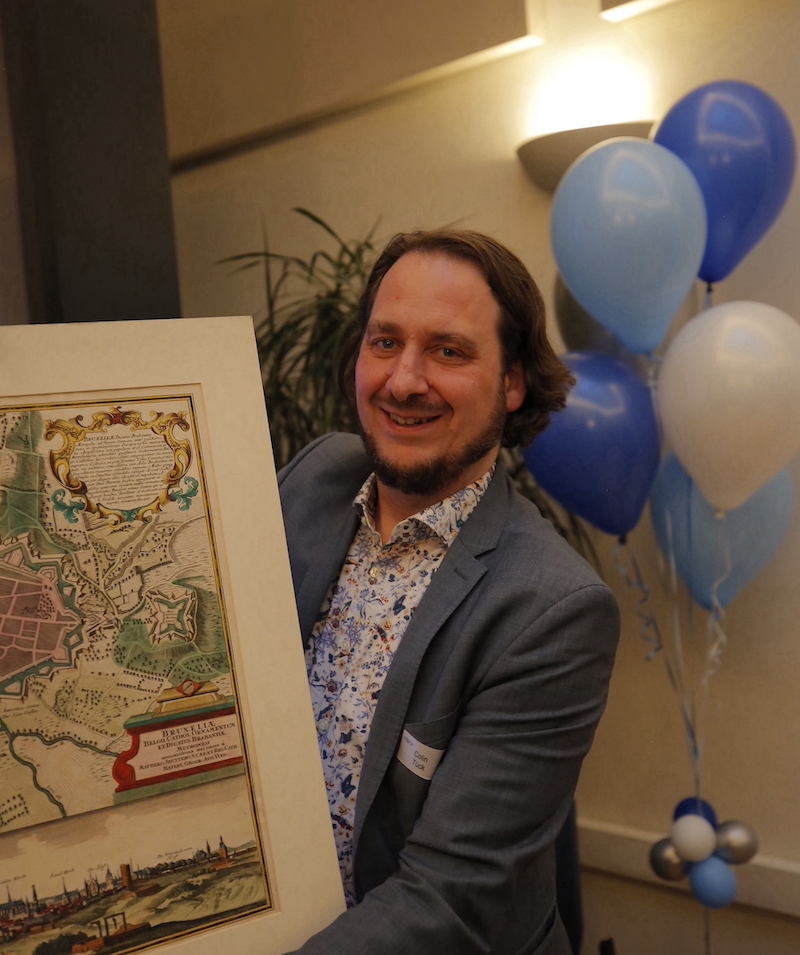 As Karl Dittrich said in his speech: "Colin, Director since the start of EQAR has been - without offending anybody – the most important person EQAR has had. Colin was everywhere where EQAR had to be or should be and maybe even where it shouldn't have been – and has thus been the face of EQAR".
Colin Tück commented: "I look back extremely thankfully to the 15 exciting years with EQAR. Thankful to the EQAR members' support and all the dedicated colleagues who served on the Register Committee, Board and other committees – it was a pleasure to make EQAR successful together. But most importantly, my extraordinary thanks go to the EQAR staff – I could always rely on your dedication and professionalism, it was a real joy to lead such a great team."
Karl Dittrich
The last word has not yet been said about Karl, since his mandate only finishes at the end of June. We are very lucky to have him around for two more months to enjoy his insight, his excellent chairman-ship and his infectious enthusiasm!
---
Project news
EQAR is project partner in three projects that cover the topics of quality assurance (implementation of the key commitment), recognition (constructing recognition in the EHEA) and the future of the ESG.
1) Implementation and Innovation in QA through Peer Learning (IMINQA)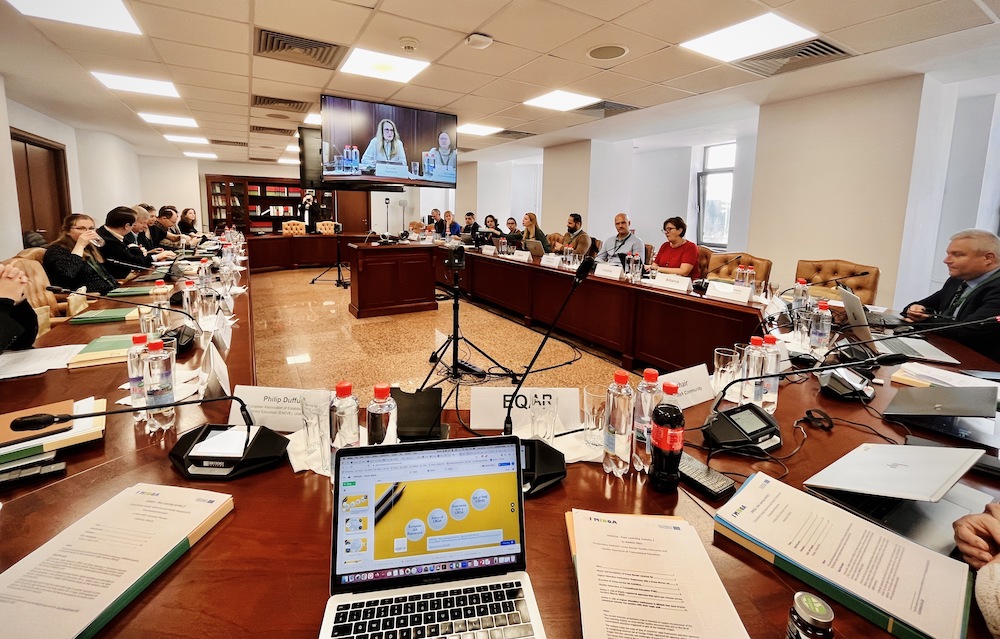 This umbrella project, coordinated by the Flemish Ministry of Education and Training, supports the work of the Bologna Thematic Peer Group C (TPG C) on Quality Assurance, focusing on the implementation of the key commitment on quality assurance in all EHEA countries. During the last months, EQAR focussed mainly on:
The development of a data model for alternative providers and micro credentials in DEQAR, as part of the IMINQA QA of Micro-credential working group. At the Peer Learning Activity organised by the working group on 27 February 2023 in Brussels, EQAR presented a mock-up of such a model and collected feedback from the participants. In taking forward the proposal of the data model, EQAR will not only ensure a clear distinction between alternative providers and higher education institutions, but also add specific data to describe micro-credentials and other Life Long Learning provisions (or any other short learning programme not leading to a full degree). EQAR has been working on the presentation in DEQAR of alternative providers and micro-credentials, evaluated in procedures following the ESG.
IMINQA's second Peer Learning Activity on 'Cross-border Quality Assurance (CBQA) and Quality Assurance of Transnational Education (TNE)'. This event was organised by EQAR with the support of the Romanian Agency for Quality Assurance in Higher Education (ARACIS) at the University Politehnica in Bucharest. EQAR shared a preparatory analysis (to be published soon) as a basis for discussion and contributed with a presentation on the main topic of the event. The presentation, followed by a discussion, considered the challenges in countries' openness to cross-border QA and key issues that need to be assured by the national higher education systems for QA of outgoing transnational education.
2) Quality Assurance Fit for the Future (QA FIT)
The QA FIT project is led by ENQA, having as partners EUA, EURASHE, ESU, EQAR, FINEEC, the Irish University Association and the Ministry of Education and Science of Georgia (associate partner) and addresses whether the ESG are "fit" for the future, and if not, how to make sure they are. Project partners have recently released the preliminary findings based on the analysis of the four surveys conducted on the implementation of the ESG (the European Standards and Guidelines for Quality Assurance in Higher Education).
EQAR was responsible for drafting and conducting the survey for national ministries, which received a high response rate of 78% from members of the European Higher Education Area (EHEA). The project partners are currently discussing the preliminary results of all four surveys with their stakeholders and preparing a number of papers focused on crosscutting topics. One of the main outcomes of the survey results is the high level of agreement among stakeholders on the positive impact of QA on the higher education system.
3) The TPG-LRC Constructing Recognition in the EHEA (TPG-LRC CoRE)
The TPG (Thematic Peer Group) - LRC (Lisbon Recognition Convention) Constructing Recognition in the EHEA is an umbrella project, coordinated by CIMEA (the Italian ENIC-NARIC) and aims at supporting the implementation of the EHEA key commitment 2: national legislation and procedures compliant with the Lisbon Recognition Convention.
EQAR participates in two project working groups, the first one on the quality of recognition and the second one on digitalisation of recognition tools. The latter working group has been focussing on the following:
Digitalisation of the Diploma supplement.
EQAR co-organised a workshop in March on the digitalisation of the Diploma supplement. Representatives from ENIC-NARICs, Ukraine, the United Kingdom, Sweden, Italy and the Netherlands participated in the workshop and shared their experiences with standardisation of data. The workshop also included a presentation on the European Learning Model and the possibilities of using the Europass platform for issuing digital statements. A second part of the workshop, which will enable participants to create digital statements through the Europass platform in native languages, will take place in May 2023.
PLAs about the different stages of the recognition process.
Later this year, the working group will organise three PLAs, each dedicated to sharing experiences about digitalisation of the three stages of the recognition process (input, throughput and output).
---